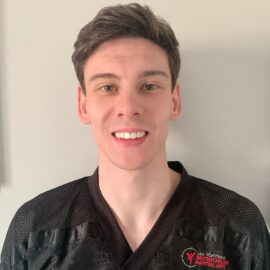 BMMA WORLD CHAMPION ACADEMY WELLINGTON  (TELFORD)
(Full Time Academy),
Unit 1 Town House, Wellington,
Telford, TF1 1PY
ELIJAH EVERILL
BMMA WORLD CHAMPION ACADEMY WELLINGTON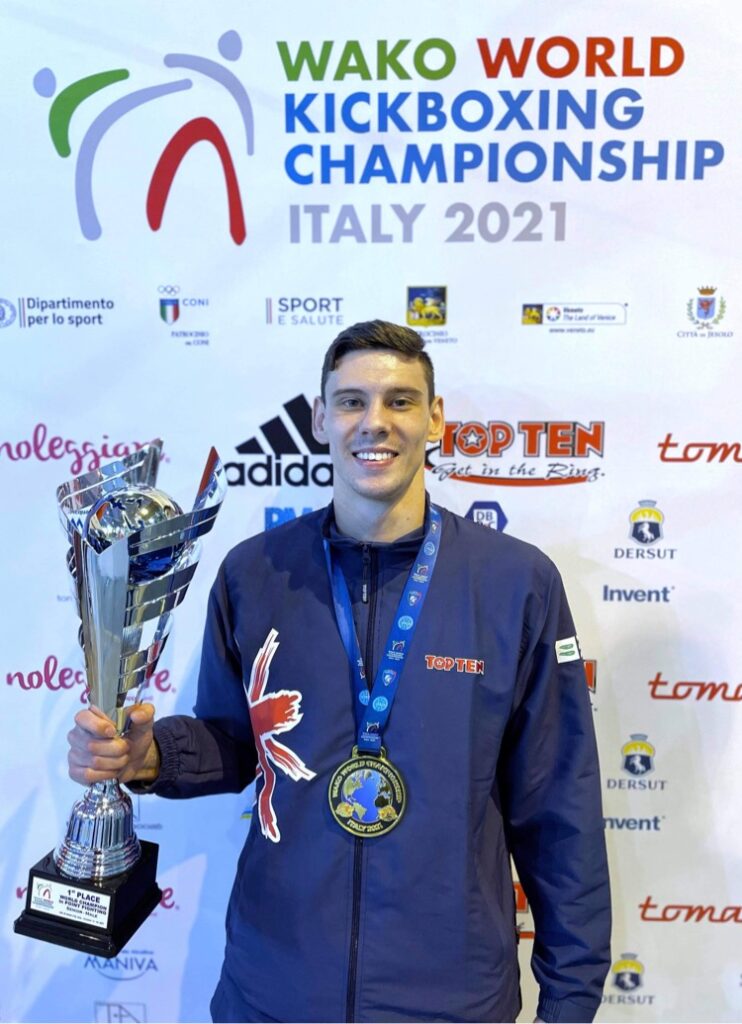 Elijah wins his 14th WAKO World Championship in Jesolo, Italy in October 2021 making him one of the most successful fighters of his generation. Read more…
Elijah is now 14 x WAKO World Kickboxing champion, 5 x WAKO European Kickboxing champion and 23 x WAKO British Kickboxing champion. He has won all major tournaments around the globe multiple times in all of the different kickboxing disciplines.
I started training in martial arts when I was 4 years old at BMMA Telford as a Little Soldier. I first wanted to try martial arts because I was obsessed with the power rangers and ninja turtles as a kid and wanted nothing more than to be able to do all of the cool moves and kicks that I saw them do on TV! Little did I know at this point, the amazing journey I was about to embark on.  The minute I started training I found my passion, I instantly fell in love with martial arts. I made so many friends, built confidence in myself, learned the values of respect and discipline while developing my motor skills and martial arts skill set.
As time went on, my training gradually got more intense as I progressed through to the cadet classes. At this point, I decided that I wanted to start competing in tournaments. I started locally at first in small competitions which then progressed to competing nationally and now I am competing all over the world, internationally. Currently I am a 14 x WAKO World Kickboxing champion, a 5 x WAKO European Kickboxing champion and a 23 x WAKO British Kickboxing champion. I have won all the major tournaments around the globe multiple times in all of the different kickboxing disciplines.
As well as competing at a top level as an athlete, I also love to coach. It's a truly amazing feeling to be in a position to pass on knowledge to others and watch them grow and develop as both martial artists and people. At the age of 16 when I finished school, I started working at BMMA Telford teaching classes on a weekly basis while also going to college where I studied various different areas of sport. I finished my course with a National Diploma in sport with a distinction grade in every subject. Since then, I have been doing more teaching at BMMA Telford as well as travelling worldwide teaching martial arts seminars and competing at the world biggest events. So far, I've had the pleasure of teaching seminars in: Austria, Croatia, Ireland, Italy, Puerto Rico, Guatemala, Mexico, Poland, Germany, United States (New York + Hawaii) Liechtenstein and Norway.
Recently I have also been added to the WAKO Great Britain Coaching team for the junior and cadet squad members which I'm very proud and excited about, meaning I will be attending both the Junior WAKO World and European championships as a coach.
Martial Arts has been my life, me and my family have sacrificed so much and dedicated our lives to me being successful in the sport and now I want to be just as successful with the launch of my new school BMMA Wellington (World Champion Academy) where I will be the head coach/instructor. I am so excited to be delivering some of the best knowledge that I've received from all over the world to the students at BMMA Wellington. I can't wait to start helping, developing and improving the students' skills, pushing them towards their goals and overall making a positive impact on their lives.
I think BMMA offers a fantastic vehicle for students to learn martial arts and take charge of their own self-development.
— Dan
Greater Manchester
It's amazing to see the friendships that are built, their skill level develop and how hard they all work as well as their passion and drive.
— Charlotte
Leeds
Being a coach with BMMA has hugely improved my own personal discipline, as it is always clear what is expected of me - my very best!
— Jake
Greater Manchester
My son, aged 14, has achieved so much. His confidence has grown and is now a qualified instructor and Revolution English Champion. Thank you BMMA for everything!
— Annette
UK
My 2 children come here twice a week. Not only have I seen their fitness improve but their discipline too. A great club with a great atmosphere. I cannot recommend BMMA enough.
— Andy
UK
Jake & Dan's classes have impacted all 3 of my children's confidence, skills, discipline and fitness have improved at an incredible rate - they love the classes and look forward to them all week!
— Samantha
Greater Manchester
As a mum, I love the confidence and techniques they are developing to 'stay safe' and, whilst Jake keeps it fun, I think these are important life skills for all ages. I can't recommend BMMA enough!
— Louise
Greater Manchester
I honestly didn't think Martial Arts was something I'd enjoy but I'm so pleased I gave it a go. Each week combines a tough but fantastic workout in a friendly environment and Jake and Dan never fail to keep the classes such fun. I highly recommend trying it!
— Kerry
Greater Manchester
I attend BMMA as a (cough) mature student who has always been 'allergic' to exercise. But after only a few weeks, I've seen changes in my overall fitness levels as well as positive changes in my body tone.
— Natalie
Leeds
All of the instructors are friendly and helpful, a credit to Charlotte and the effort that she puts in. My daughter is a little soldier and has just accomplished her red and black stripe belt and wants to be a black belt like Charlotte!
— Amanda
Leeds
My children have been training with Charlotte for 7 years and all 3 enjoy her classes. We're very proud to have a black-belt in the family - and two more in the making! The atmosphere at the academy is very friendly and the other instructors are great too. We wouldn't train anywhere else!
— Clara
Leeds
Since starting BMMA, my 2 children have grown in confidence and made tons of new friends. They're always smiling from ear to ear whilst training hard. Thank you Jamie for being an inspiring guide.
— Jeremy
Chippenham